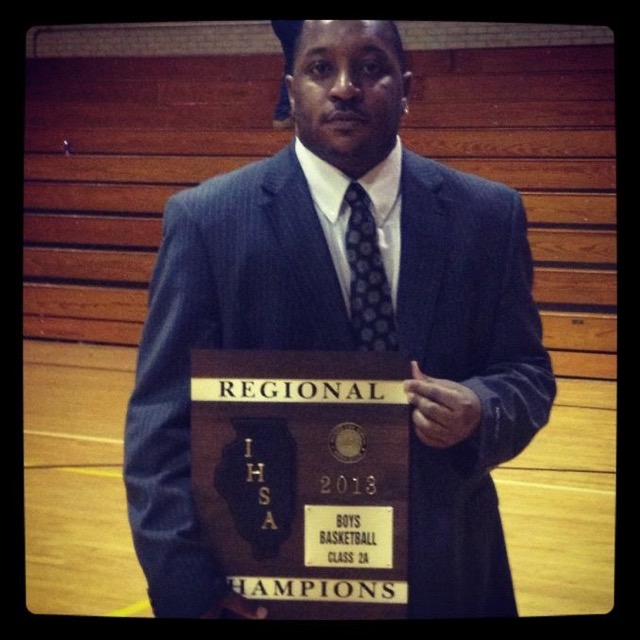 Coach Romel Bryant Sr.
AA Degree/ BA Degree/ MA Degree/ Honorary Doctoral Degree
Coach Bryant has developed a rich tradition of Basketball in Chicago. As a player, he played Small Fry with the Chicago Runners. He also was the starting point guard with what many people consider the best middle school basketball team in Chicago's rich history, Bryn Mawr. Coach Bryant then help led his Hales Franciscan High School Spartans to multiple Catholic League Championships. He was defensive player of the year and was once ranked among the top ten players in Chicago. He played college basketball under legendary coach Bill Knapton at Beloit College.
Coach Bryant was a stand-out collegiate player before suffering a career-ending injury in an automobile accident. Coach Bryant went on to start a coaching career earning the honor of being a Chicago Public School Coach of the Year in 2014. Coach Bryant has earned various accolades as a coach such as Regional Championships (2012 & 2013), Sectional Championships (2012 & 2013), Super-Sectional Championships (2012 & 2013) and a State Finals appearance with Seton Academy.
Coach Bryant then made the jump to the professional level in 2015 with the Chicago Steam of the American Basketball Association. He helped coach this team to its 1st North Central Championship. This team also achieved its 1st Final Four appearance for the ABA in team history.​
This year Coach Bryant is going to serve HSA SW basketball team and community. Please welcome Coach Bryant.